Buffalo Baby Potatoes (DYP®)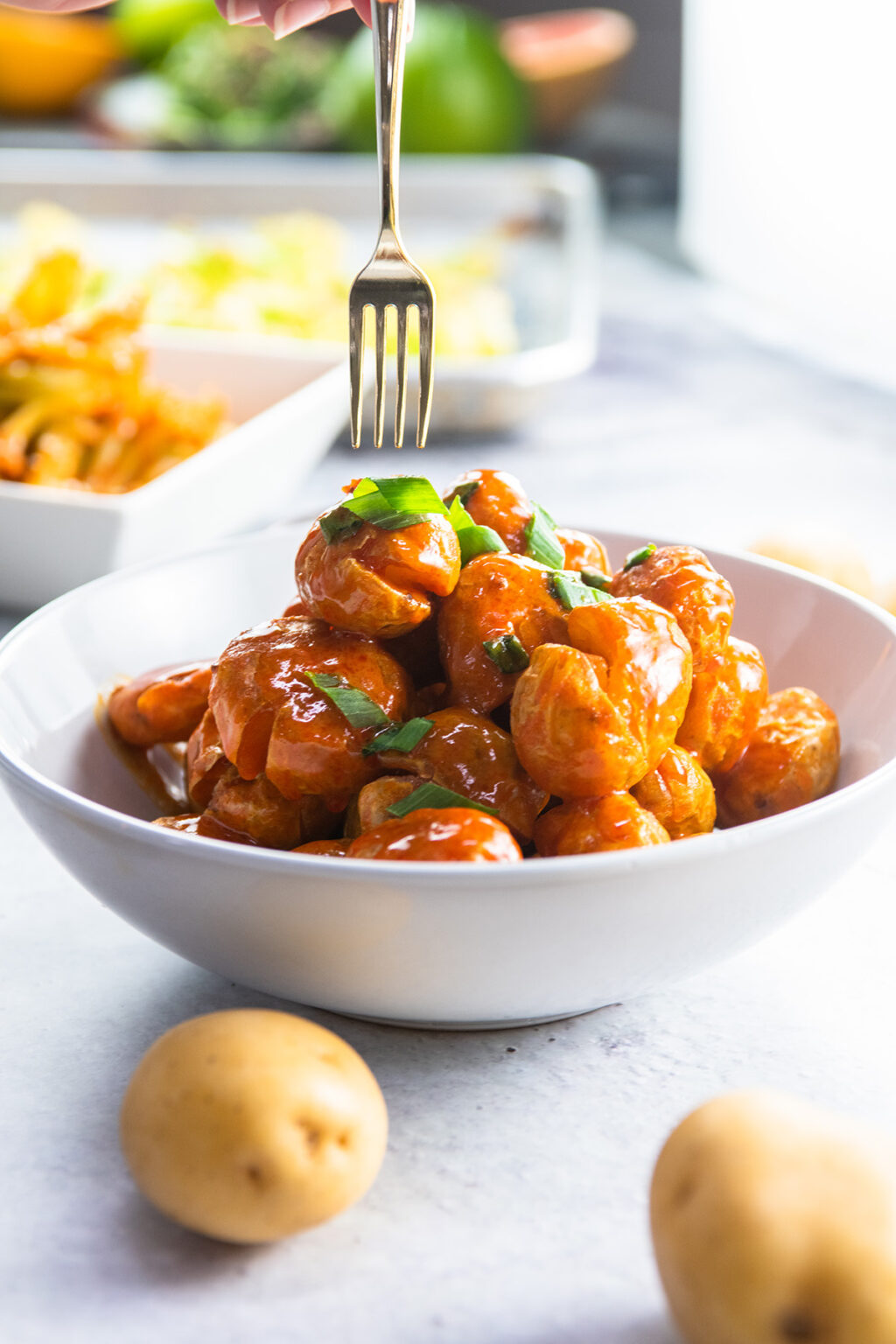 Ingredients:
1½ lbs. Melissa's Dutch Yellow ® Potatoes (DYPs®) Vegetable Oil for frying
1 cup Pepper Sauce (such as Frank's Red Hot Sauce)
⅓ cup Unsalted Butter
¼ teaspoon Liquid Smoke
¼ teaspoon Worcestershire
¼ teaspoon Garlic Powder
¼ teaspoon Kosher Salt
Directions:
Place the potatoes in a pot and cover with cold water. Heat on high and boil for 10
to 12 minutes or until fork tender. Drain, and when still warm but cool enough to handle,
smash them with the palm of your hand.
Heat about 1-inch of vegetable oil in a high-sided pot to 350ºF to 375ºF. Carefully add the potatoes and fry until golden brown and crispy.
While the potatoes are frying, add the pepper sauce and the next 5 ingredients to a sauce pot and simmer until heated through and creamy, stirring often.
When the potatoes are done, remove them from the oil with a slotted spoon and place in a bowl. Add your desired amount of the pepper sauce and toss to coat. Serve hot.
Tasty condiments to go with the DYPs®:
Garlic-Shredded Parmesan
Bleu Cheese Dressing
Sour Cream with Diced Tomatoes
Note: You will likely have extra sauce. Refrigerate it and reheat for future dishes