Next Level Mini Sweet Potato Toast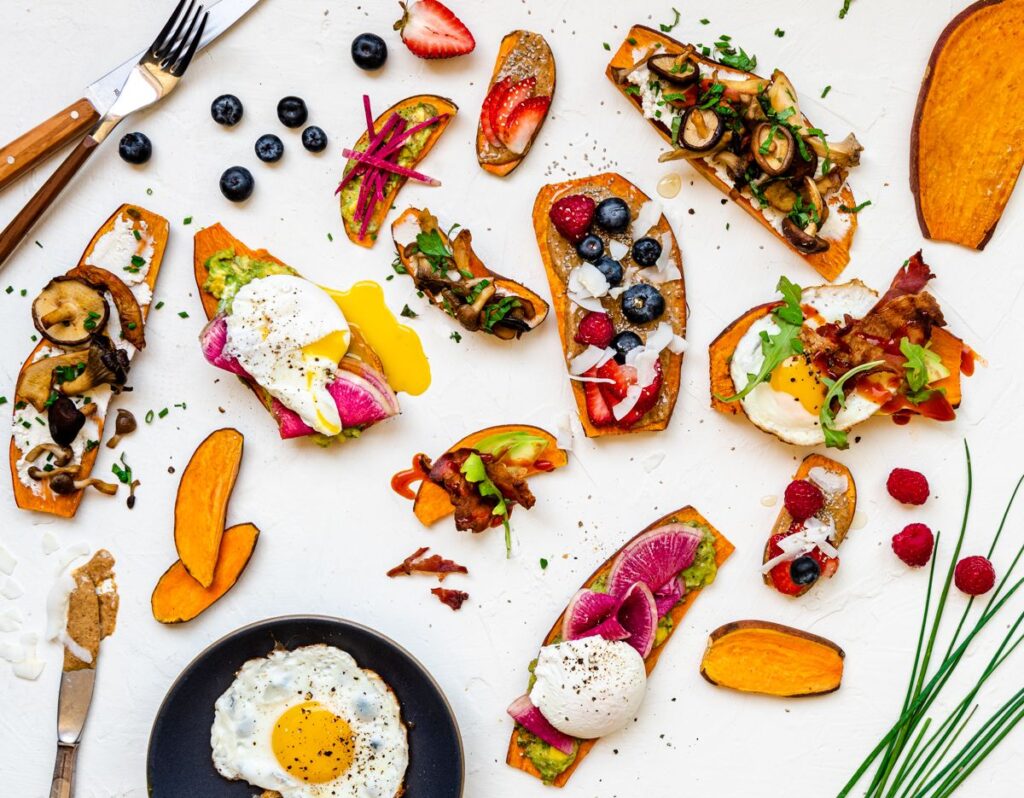 Just like any open faced sandwich recipe, the topping options are endless! Here's a few sweet and savory ideas to get you started.
Sweet Potato Toast 4 Ways
Here are 4 tasty Mini Sweet Potato Toast Combos you need at your next gathering
Mashed avocado, radish, poached egg
Ricotta, sautéed mushrooms, herbs
Sliced avocado, bacon, egg, arugula, hot sauce
Almond butter, berries, coconut flakes, chia seeds and honey
(Directions below)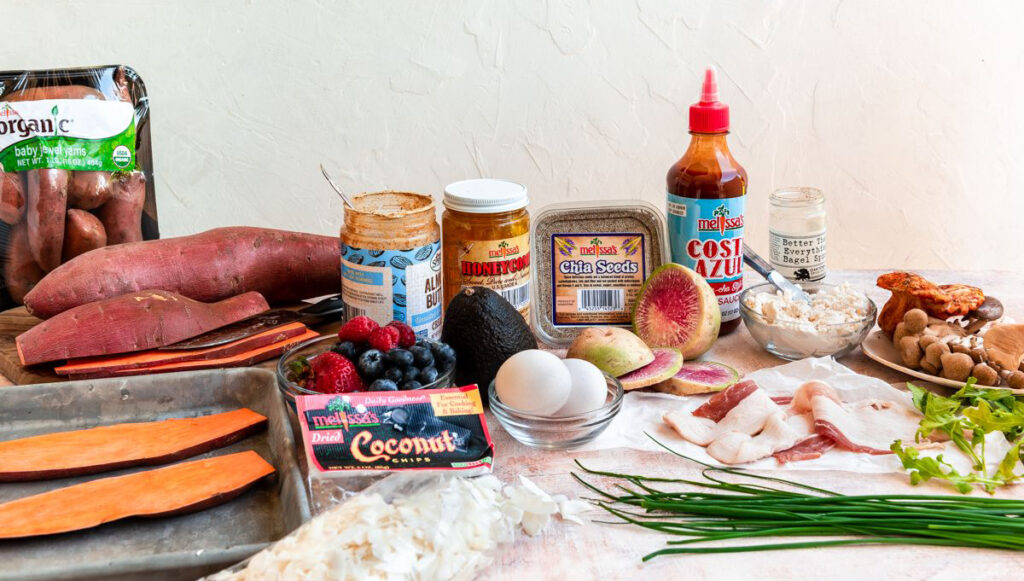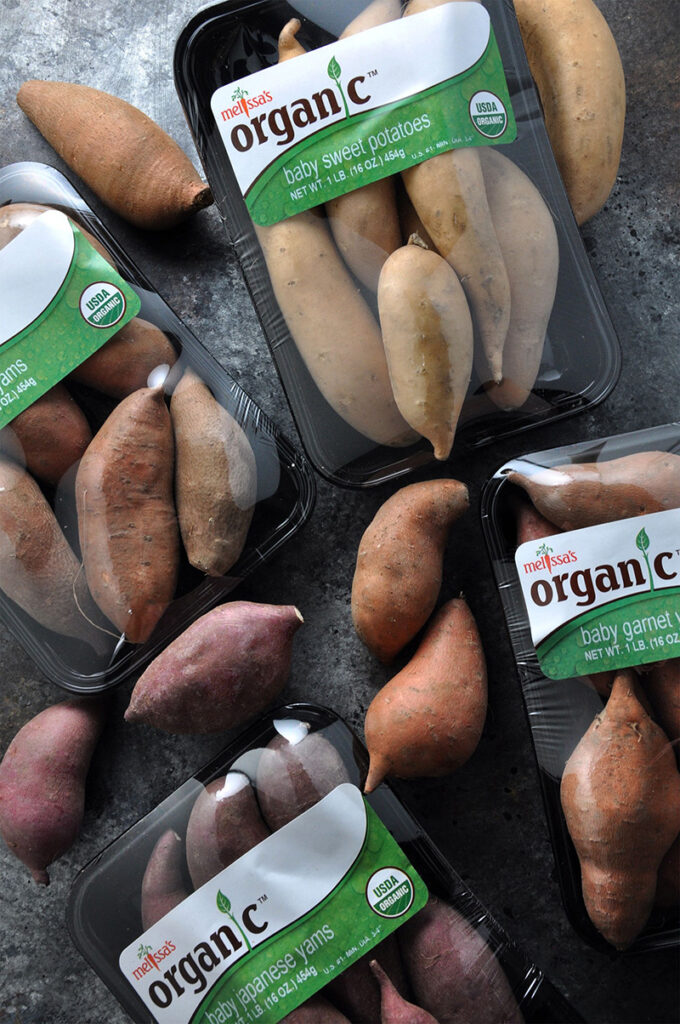 How to Make Sweet Potato Toast
Preheat the oven to 400 degrees Fahrenheit.
2. Slice the sweet potato into even slices, approximately 1/4 to 1/2-inch thick, using a sharp knife.
3. (Optional) Lightly oil both sides of the sweet potato slices, then place them on a baking sheet.
4. Bake for 30 minutes, or until cooked through and slightly toasted. NOTE: Thicker slices may require more time to cook.
5. Add your selected toppings to the toast and ENJOY!