Guinness Irish Stew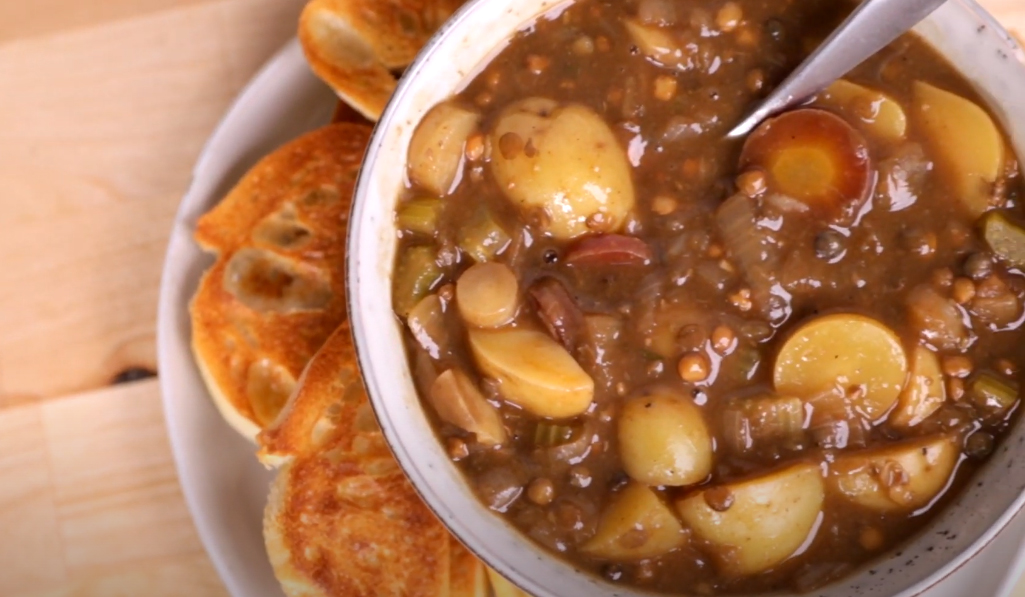 How to make a Plant-based Guinness Irish Stew
Ingredients:
1 Package Melissa's Steamed Lentils
2 Melissa's Perfect Sweet Onions, rough chopped
3 large Carrots, cut into bite-sized pieces
2 (11 0z.) can of Guinness Beer, divided use
2 stalks Celery, chopped small
1.5 lb. Melissa's Dutch Yellow® Potatoes, halved
2 cups Vegetable Stock or Broth
4 tablespoons Tomato Paste
3 sprigs Fresh Thyme
1 tbsp All Purpose flour
3 Bay Leaves
2 teaspoons Garlic Salt
1/4 teaspoon Freshly Ground Pepper
1 tbsp Cornstarch
Order the Ingredients ON INSTACART HERE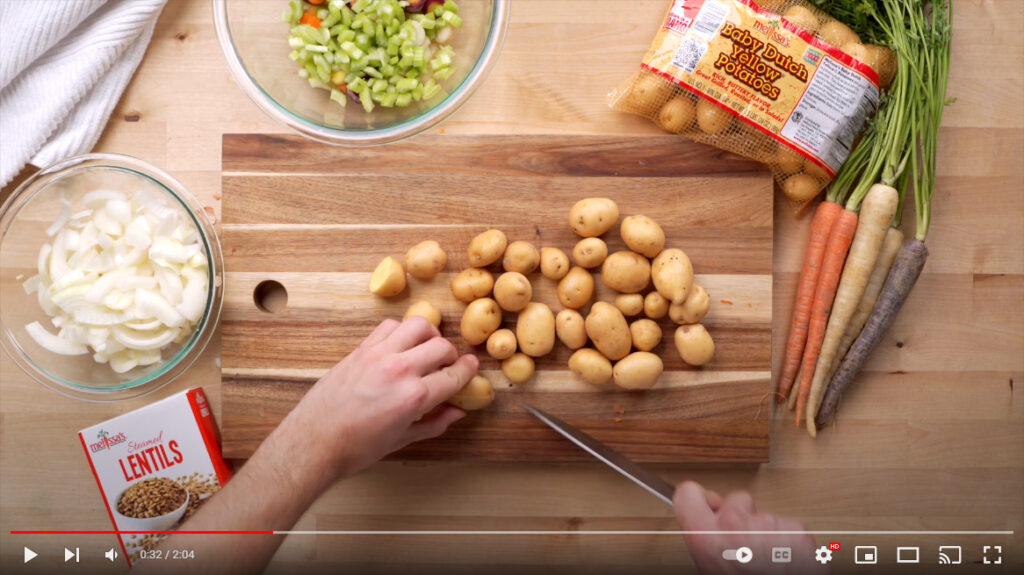 Directions
In a Dutch oven or large pot, heat the oil.
Add the onion, garlic, salt and pepper, and caramelize to a semi-dark brown.
Next add the carrots and celery and cook for 2 minutes, stirring often.
Stir in the flour and cook for 1 minute.
Stir in the rest of the ingredients, except for the lentils and bring to a boil.
Reduce the heat and simmer for 1/2 hour or until the potatoes are tender.
Stir in the lentils and simmer for 3 minutes longer.
Mix together the corn starch and water and stir into the stew.
Simmer for 3 more minutes.
Serve with some crusty bread.