CHIMICHURRI SIRLOIN KABOBS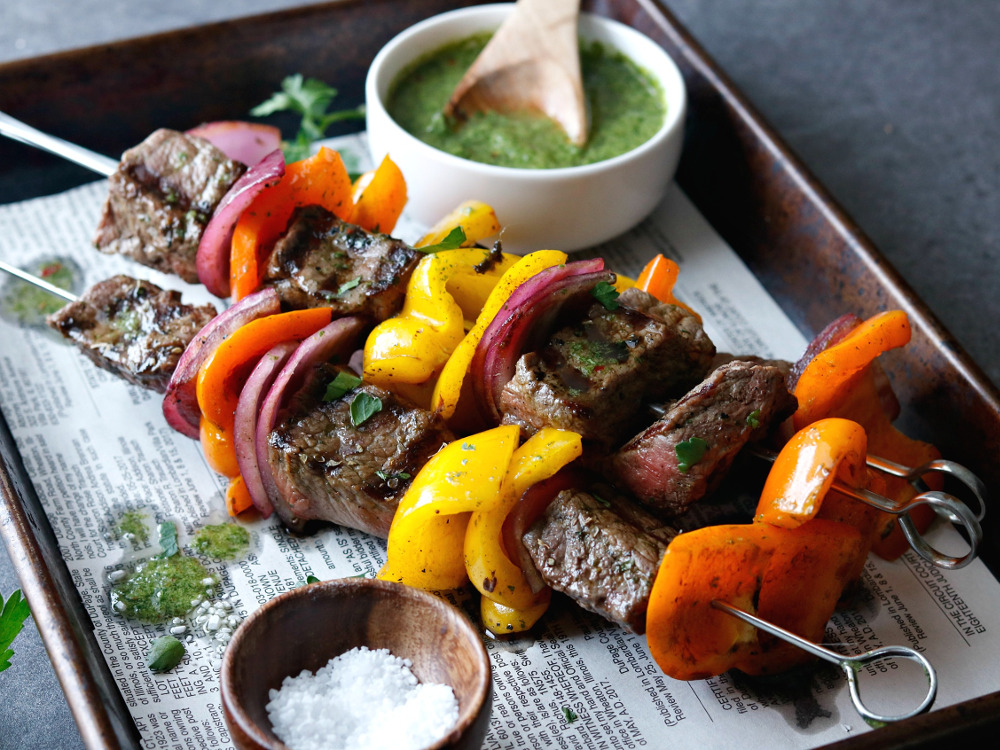 Spring and Summer months bring warm weather and more opportunities to grill. Grass-fed beef sirloin makes an incredibly tender option for kabobs. Break out the skewers and prepare the grill these Chimichurri Sirloin Kabobs.
Ingredients:
1 lb. sirloin steak, cubed
2 bell peppers, sliced into 2 inch squares
1/2 cup red onion, sliced into large pieces approximately 2 inches
For Chimichurri:
1/3 cup olive oil
2 T apple cider vinegar
1/2 cup chopped parsley
1/3 cup chopped cilantro
1/2 t dried oregano
2 cloves garlic, minced
Directions For Chimichurri Sirloin Kabobs:
In a food processor, combine ingredients for Chimichurri sauce. Pour sauce over cubes steak in a shallow container, reserving 1/4 cup for serving. Marinate steak 4-8 hours.
Preheat grill to 400F and skewer alternating steak, peppers and onion.
Grill 5-7 minutes, turn and grill an additional 5 minutes. Serve hot with remaining Chimichurri sauce.
Recipe via: US Wellness Meats