Hatch Pepper Polenta Fries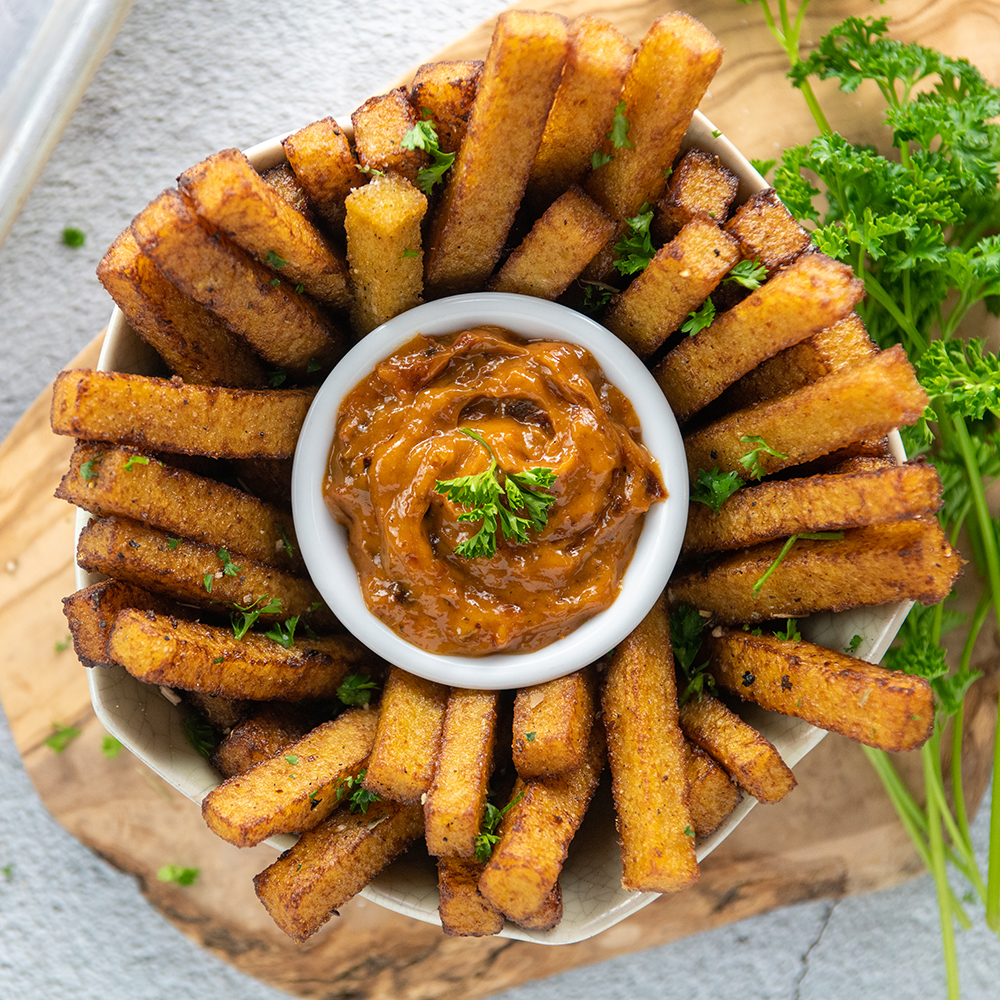 You'll find this recipe easy to make for satisfying your Hatch Hankering anytime of the year.
Ingredients:
Directions
Heat oil to 350F degrees
Cut Polenta chub in half and slice lengthwise.
Slice those squares into French fries.
Place polenta fries in oil until golden brown and crispy, be careful not to let fires stick together in oil.
Transfer to paper towel lined dish and sprinkle to taste with salt.
Recipe Note
To prevent oil-soaked fries, it is better to fry in smaller batches and maintain the high heat. Allow the temperature to rise again to 350F prior to adding your next batch.
To reheat fries, lay on a cooling rack over cookie sheet and place in 325F heated oven. Bake until heated through, about 10-15 minutes. Microwaving is also an option, but will not re-crisp the fries.
Cook time: 10 Minutes
Servings: 3-4 servings