Loaded Smashed Baby Yams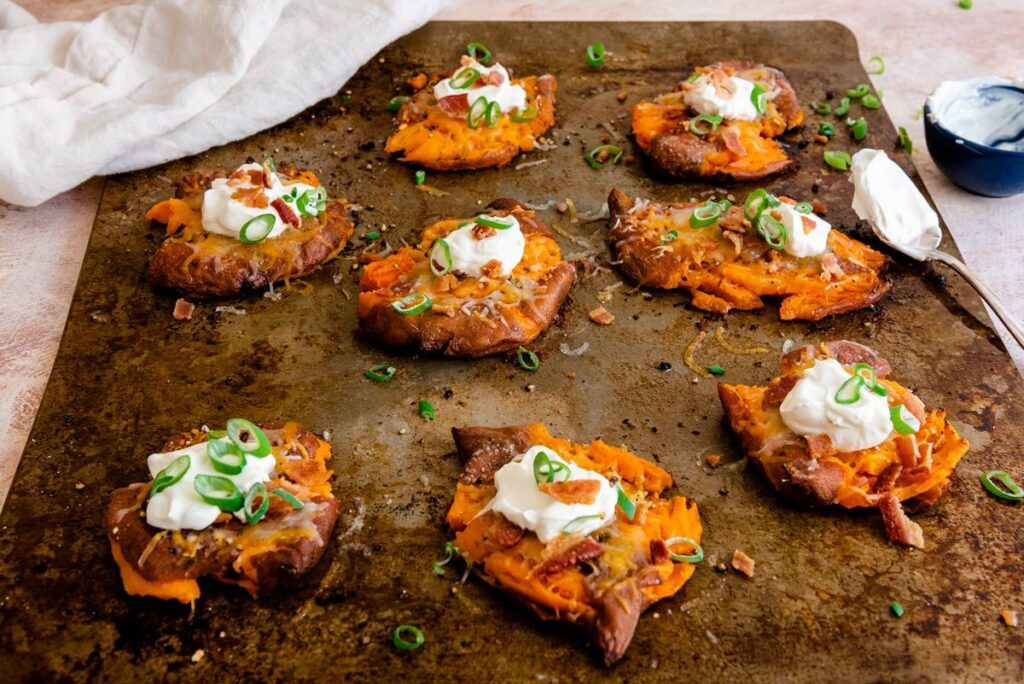 These crispy baby yams are easy to make and taste better than french fries any day! Level up your homegating event with these loaded smashed sweet potatoes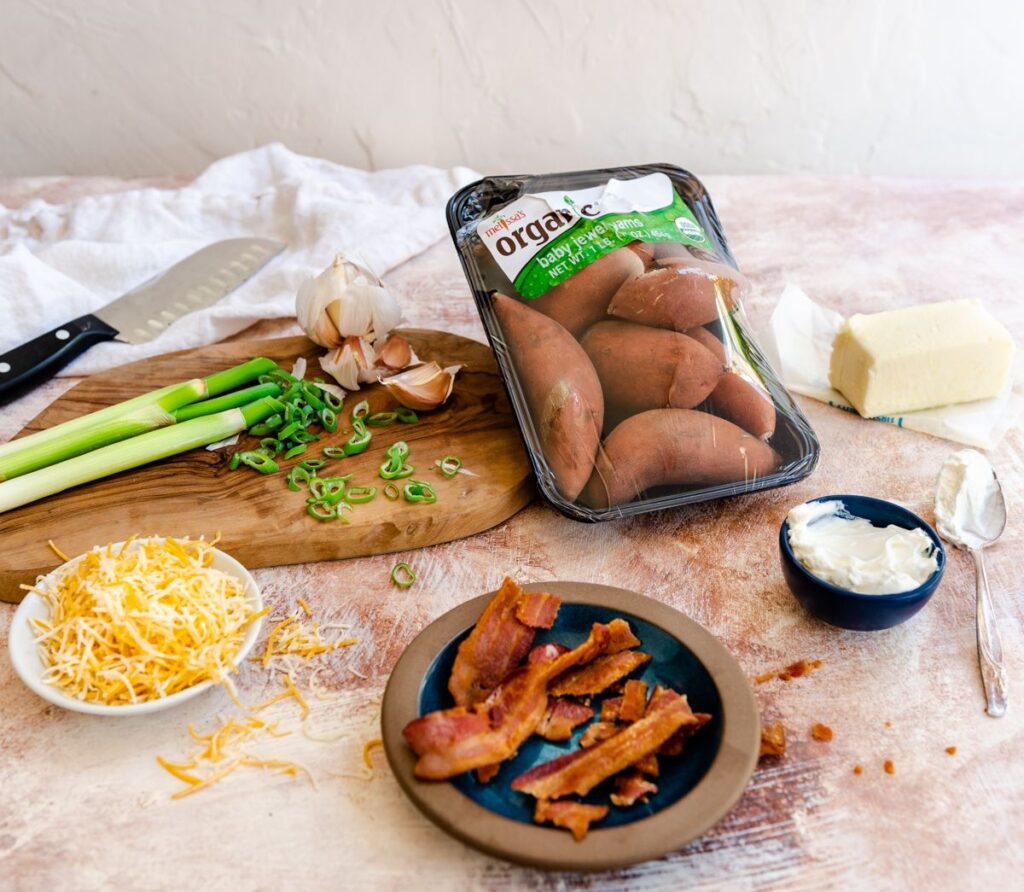 How to Make Smashed Baby Yams
Ingredients:
1lb baby yams
Cooking spray
4 Tbsp butter, melted
2 cloves garlic, minced
Salt and pepper
½ cup shredded cheddar cheese
¼ cup sour cream
3 slices bacon, cooked and crumbled
2 green onions, thinly sliced
Directions:
Preheat oven to 425° F. Spray a baking sheet with cooking spray. Set aside.
Place baby yams in a large pot and cover with water. Bring to a boil, and cook until fork
tender, about 15-20 minutes
Drain yams and place on the prepared baking sheet. Using a fork or the back of a
spatula, gently flatten each yam to ½ inch thickness.
Combine melted butter and minced garlic. Drizzle garlic mixture evenly over yams.
Sprinkle with salt and pepper.
Bake yams for 25 – 30 minutes until golden and crispy. Divide cheese evenly over the top
of the yams. Bake for an additional minute or two until cheese is melted.
Remove yams from the oven and top with a dollop of sour cream, crumbled bacon and
chopped green onions.
Serve immediately.