Viral Crispy Parmesan Crusted Potatoes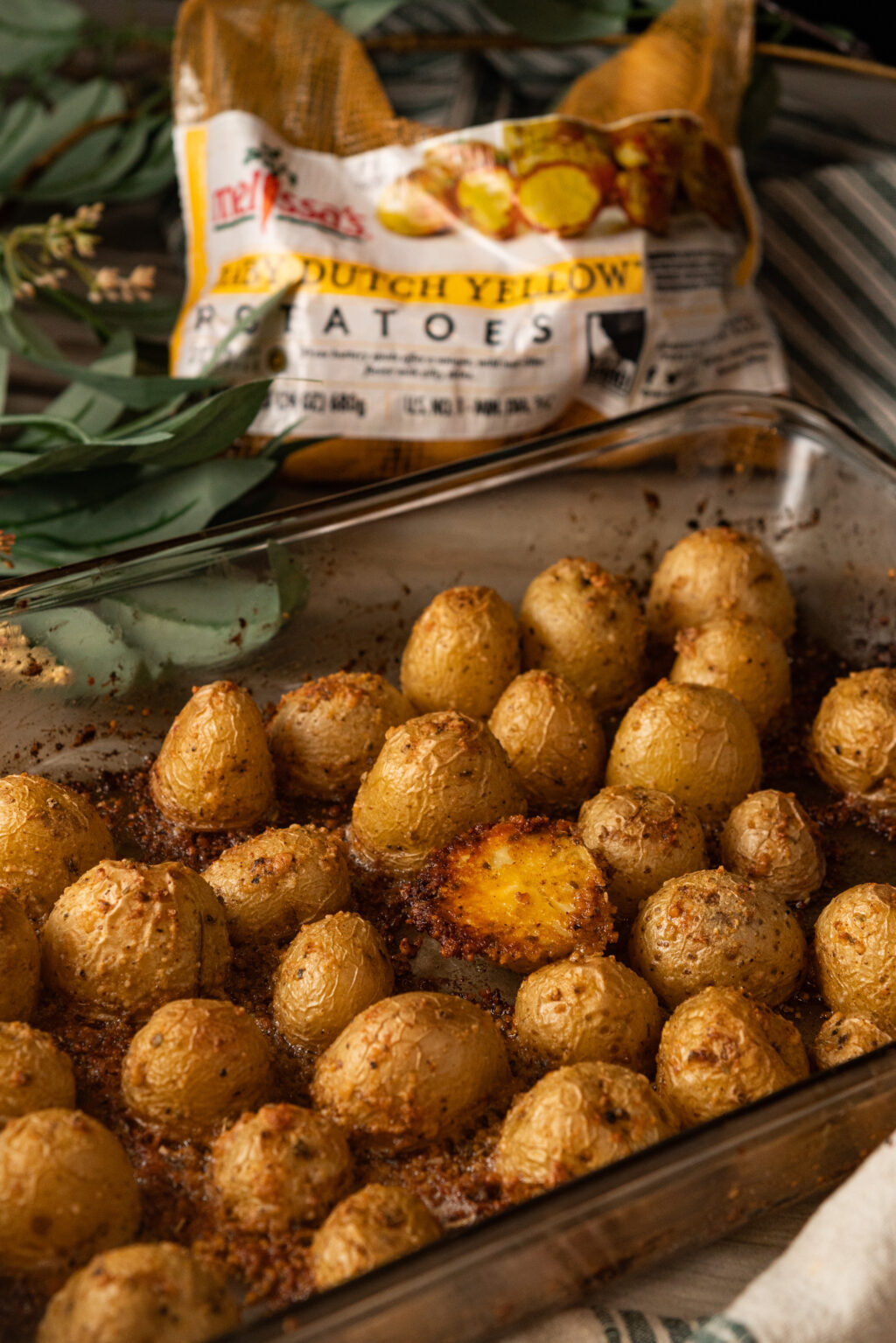 These crispy oven-roasted parmesan potatoes are easy to make & taste amazing. The butter, parmesan, and spices soak right in while crisping up the outside!
INGREDIENTS TO MAKE PARMESAN POTATOES
Butter: Butter plays a huge part in this recipe. Not only does it help the potatoes get crispy, but it also infuses them with flavor and richness. That's why I don't just use any butter; I use Danish Creamery Sea Salted Premium Butter which happens to be my favorite, and for good reason. It's made with high-quality cream and a touch of sea salt for a richer, creamier flavor and adds a delicious hint of saltiness to these potatoes
Baby potatoes: Choose small, uniform baby potatoes for this recipe. This will ensure they cook evenly and consistently.
Parmesan cheese: Use good quality grated parmesan cheese for added nutty flavor. You want to avoid the overly processed parmesan, and if you can get a hunk, you grate yourself even better!
Garlic powder, onion powder, oregano, salt, and pepper: These seasonings enhance the overall flavor of the potatoes. Feel free to adjust to your taste.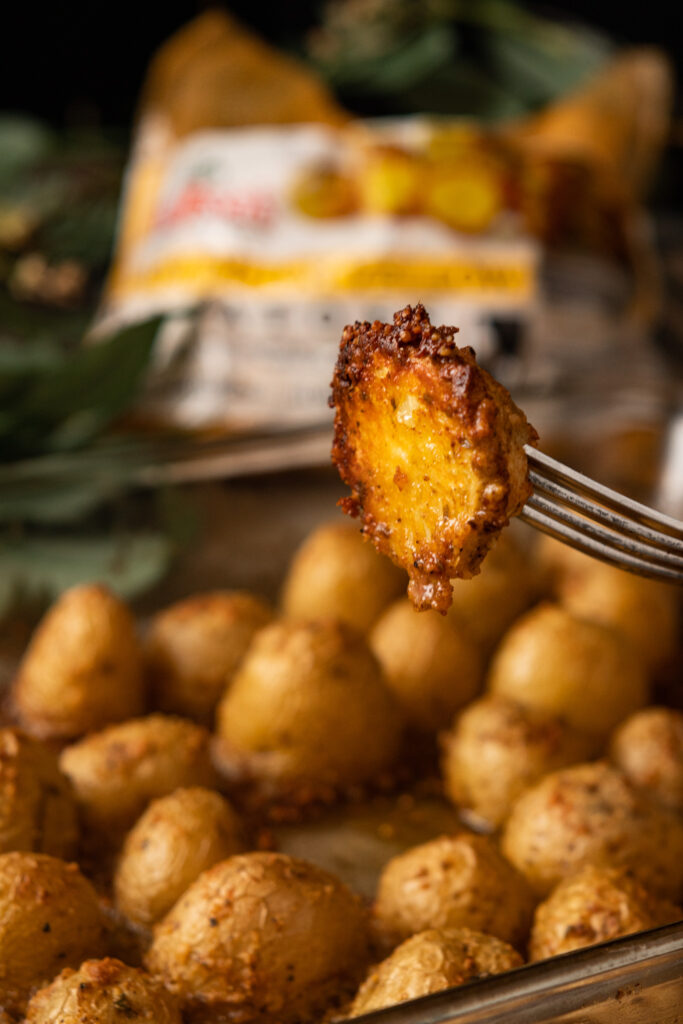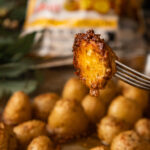 Crispy Parmesan Potatoes
Print Recipe
Ingredients
1.5

lbs

Baby Dutch Yellow potatoes

3

tbsp

olive oil

1/2

tsp

salt

1/4

tsp

pepper

1/2

tsp

garlic powder

2

tbsp

dill

freshly chopped
Garlic Parmesan Butter:
4

tbsp

salted butter

melted

3

ea

garlic cloves

minced

1/4

tsp

pepper

1/4

tsp

garlic powder

1/4

tsp

parmesan cheese

grated
Instructions
Wash and dry your potatoes.

Slice the potatoes in half.

Using a small paring knife, make diagonal slits (don't cut too deep, just score the potatoes) to make a diamond pattern.

Into a bowl, add in the potatoes, olive oil, salt, pepper, garlic powder, and fresh dill.

Mix to fully coat the potatoes. 6. Into a small bowl, add the melted butter, garlic powder, pepper, and Parmesan cheese.

Mix until it forms a paste-like mixture.

Into an air fryer, lined with foil, add your paste to the bottom.

Spread evenly.

Lay in your seasoned potatoes, face down, in a single layer.

Air fryer for 30 minutes on 400 degrees.

Allow to cool for 5 minutes before removing from the air fryer.

Enjoy with extra cheese on top!