Asian Style Quinoa Sliders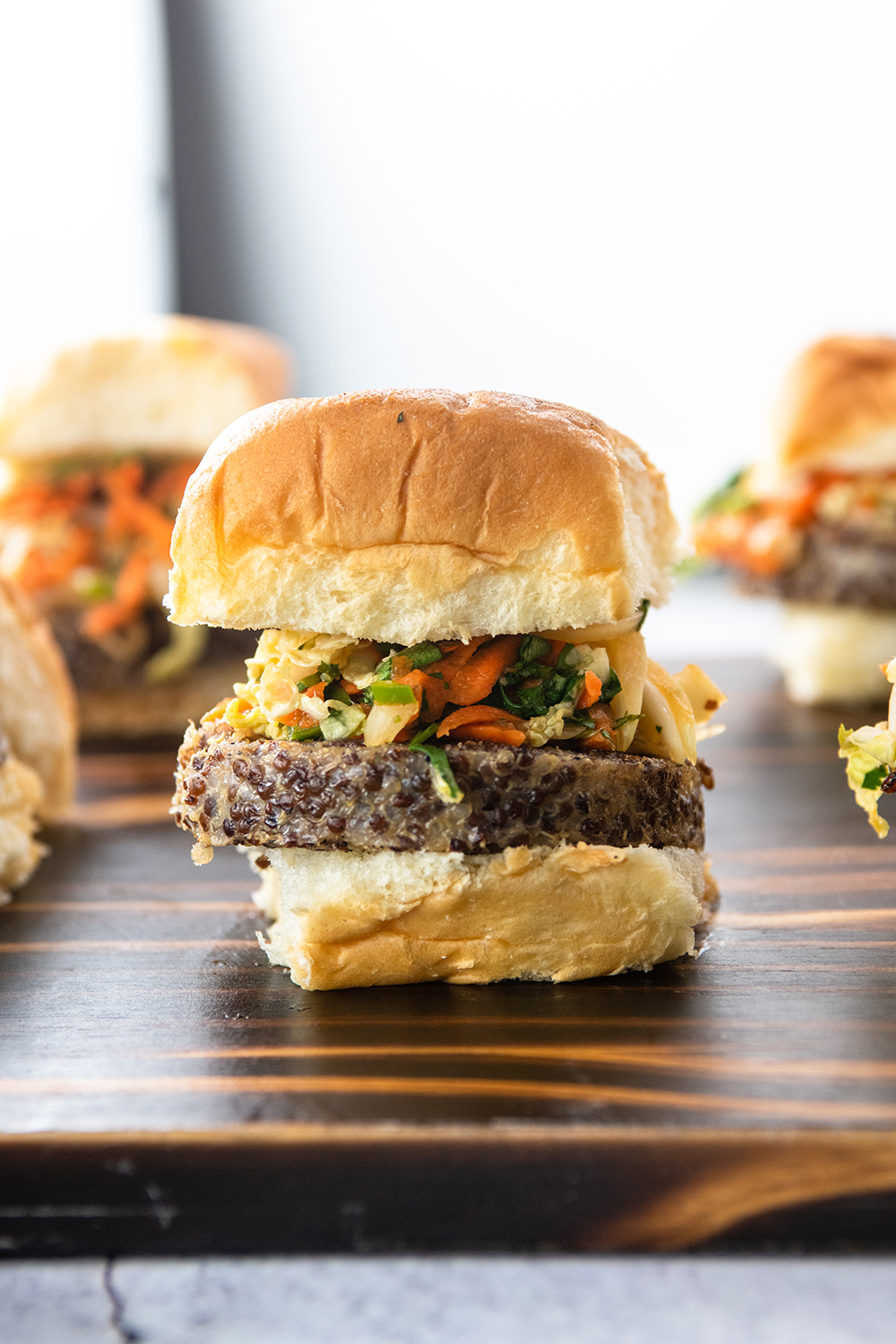 What you'll need:
¼ head Melissa's Napa Cabbage, shredded
½ Melissa's Perfect Sweet Onion, sliced very thin
1 Carrot, shredded
1 Melissa's Aloha Pepper, julienned
1 Serrano Chile, minced
Fresh Cilantro, chopped; to taste
1 tablespoon Fresh Ginger, minced
½ cup Seasoned Rice Vinegar
1 tablespoon Tamari
1 Lime, juiced
1 splash Sesame Oil
Sea Salt and Freshly Ground Pepper, to taste
1 package Melissa's Cooked Quinoa, cut into 8 slices
1 tablespoon Extra Virgin Olive Oil
1 cup Mayonnaise
1 tablespoon Sriracha
8 Hawaiian Rolls, halved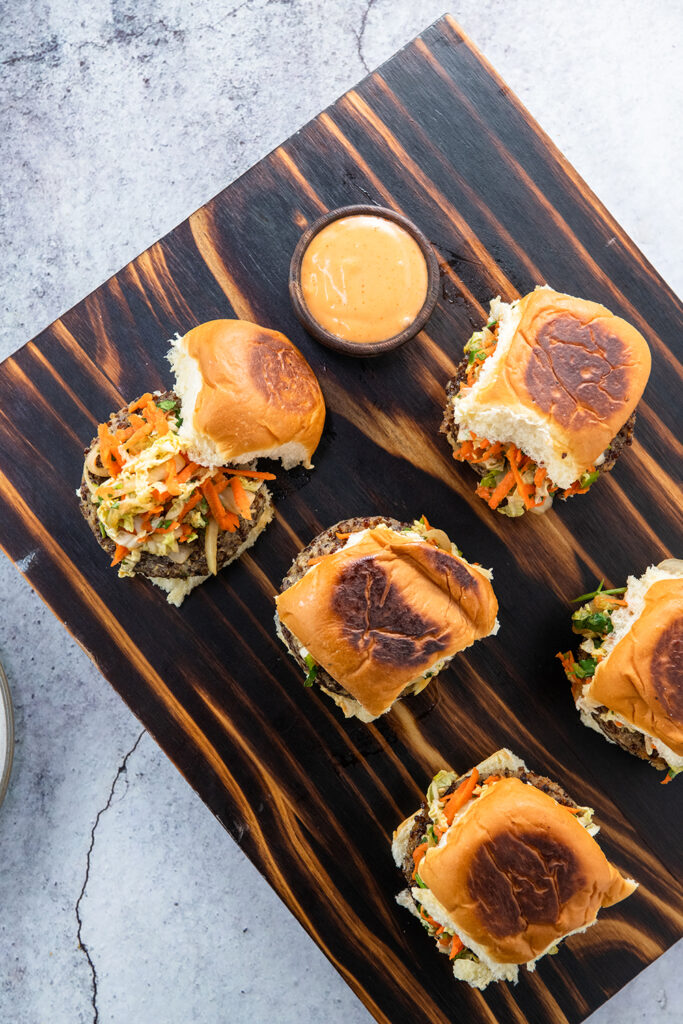 How to make it:
In a bowl, mix together the cabbage and the next 5 ingredients.
In another bowl, whisk together the ginger and the next 5 ingredients.
Add this mixture to the other bowl, mix well and set aside.
Heat the olive oil in a sauté pan. Season the quinoa slices with salt and pepper and add to the
pan. Sear the quinoa until golden brown, flip them over and repeat.
In a small bowl, mix together the mayonnaise and Sriracha.
Spread the mixture on the Hawaiian roll halves.
Add the quinoa "patties" to 8 of the roll halves. Top the quinoa with the cabbage mixture, top with the other roll halves and serve.
Makes 8 Sliders