Bacon Wrapped Jalapeno Peppers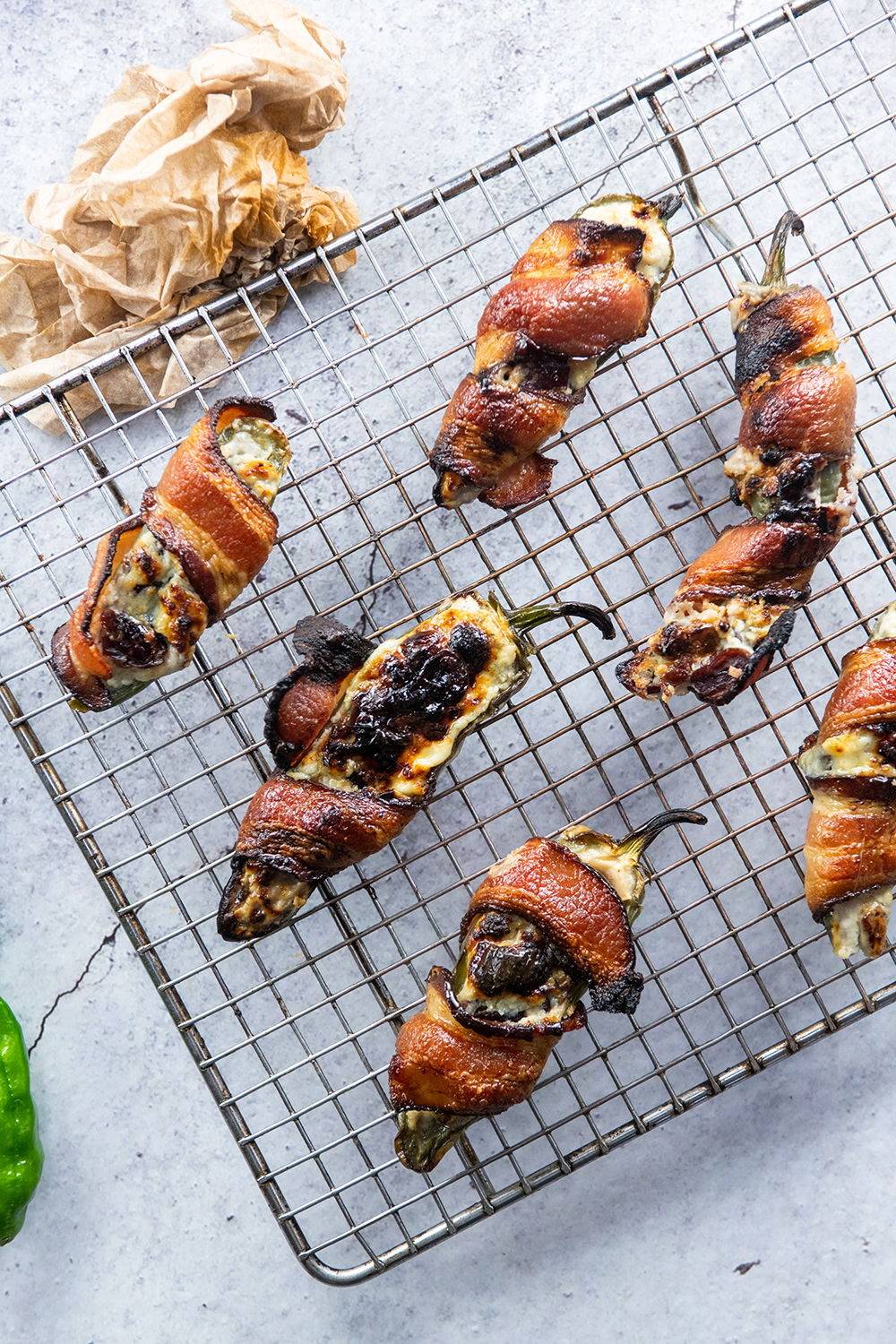 What You'll Need:
½ cup Bleu Cheese
½ cup Cream Cheese
12 Melissa's Fresh Jalapeño Peppers, sliced on one side from top to bottom; seeds removed
6 pieces Hickory smoked thick-cut bacon, halved
How to Make it:
Preheat the oven to 400°F.
In a bowl, mix together the bleu cheese and cream cheese. Place in a pastry bag and fill the
jalapeños. Wrap each pepper with a piece of bacon and place onto a rack inserted into a baking
sheet or roasting pan.
Bake for 15 minutes or until the bacon is crispy.
Makes 6 servings